In ancient times, the central area of China was troubled with wars and turmoil. Some of our Lew ancestors migrated from north to south in each episode. From Hebei (河北) to Henan (河南) into Shandong (山東), passing through Jiangsu (江蘇), Anhui (安徽), Jiangxi (江西), spreading into Hunan (湖南) and Fujian (福建) and finally, into Guangdong (廣東). Before entering Guangdong, the Lew's had passed through 4 eras of distant ancestors, namely 1st distant ancestor Lew Leui (劉纍公), 2nd distant ancestor Lew Wing (劉荣公), 3rd distant ancestor Lew Hen Cho (劉显初公), and 4th distant ancestor emperor Lew Gou (劉高帝, also known as Lew Bang who was the first emperor of the Han Dynasty 劉邦).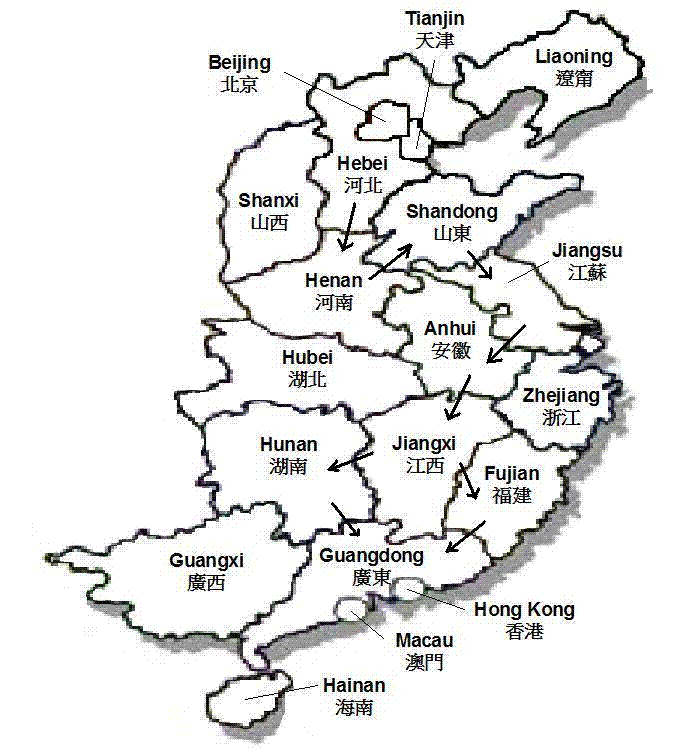 Mei Pass (梅关古驿道) is a strategic site around 30 kilometres north of Nanxiong (南雄) in Guangdong, China. It is situated in the Meiling Mountains (梅岭) and forms the boundary between the provinces of Jiangxi and Guangdong. The site of Mei Pass has been significant since the Qin dynasty and its name probably dates from this early period. It was part of one of the five transport routes that the Lew Clan traveled from the Yangtze valley (長江) to Nanhai (南海) in present-day Guangzhou (广州).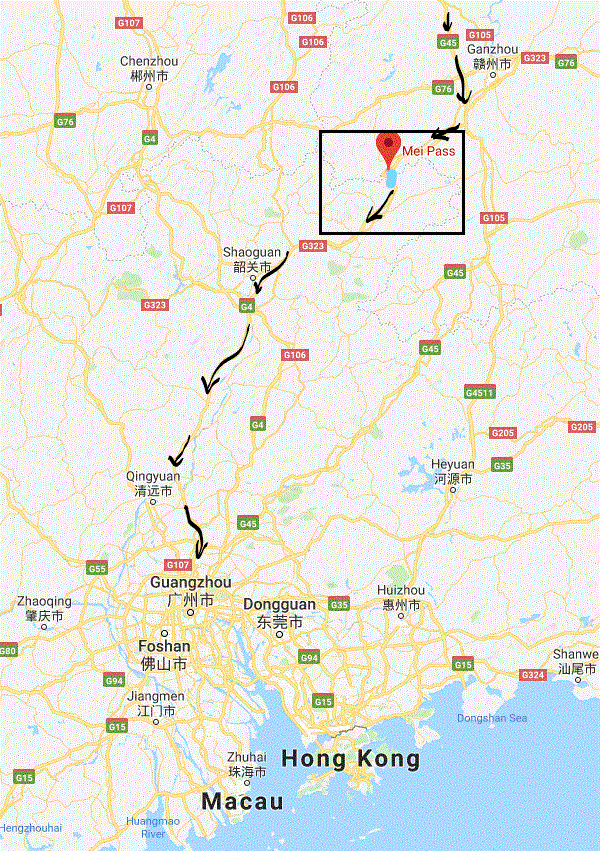 Zhuji Ancient Alley (珠玑古巷), located between Meiling and downtown Nanxiong, is an ideal place to trace back the history of Guangdong Province. Located in the north of the city, 1,500 meters long and 4 meters wide, is the origin of more than 100 family names in the province. It has many family temples that have preserved the families' history and culture. As the most important commercial street in the transportation hub, it is also an ideal place to experience ancient business operations in the province.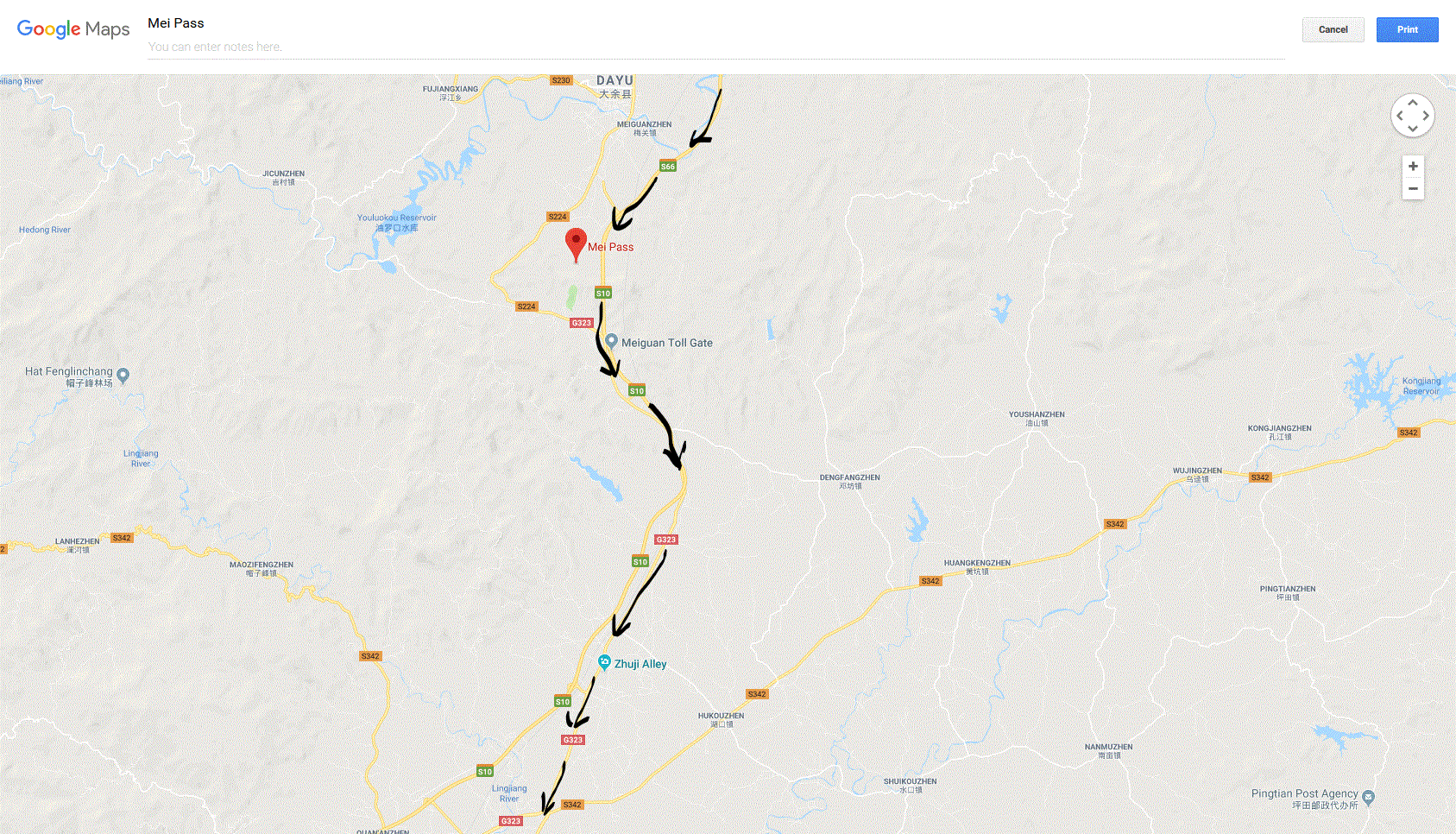 In 1200 AD, the household of the 3 siblings Lew Git Poo (劉杰甫), Charm Poo (劉参甫) and Goa Poo (劉谷甫), our beginning ancestors, moved to outside the West Gate of Panyu (Guangzhou 广州) (番偶西门外). Then Git Poo (劉杰甫) together with one son and 2 grandsons drifted on a raft to Slen Wei See Chin (新會司前). Later on, his descendents continued migrating towards Aye Gong (大江), Wong Sui (横水) and Long San Hong (朗伞塘) of Slen Ning (新宁) (now Hoisan 台山).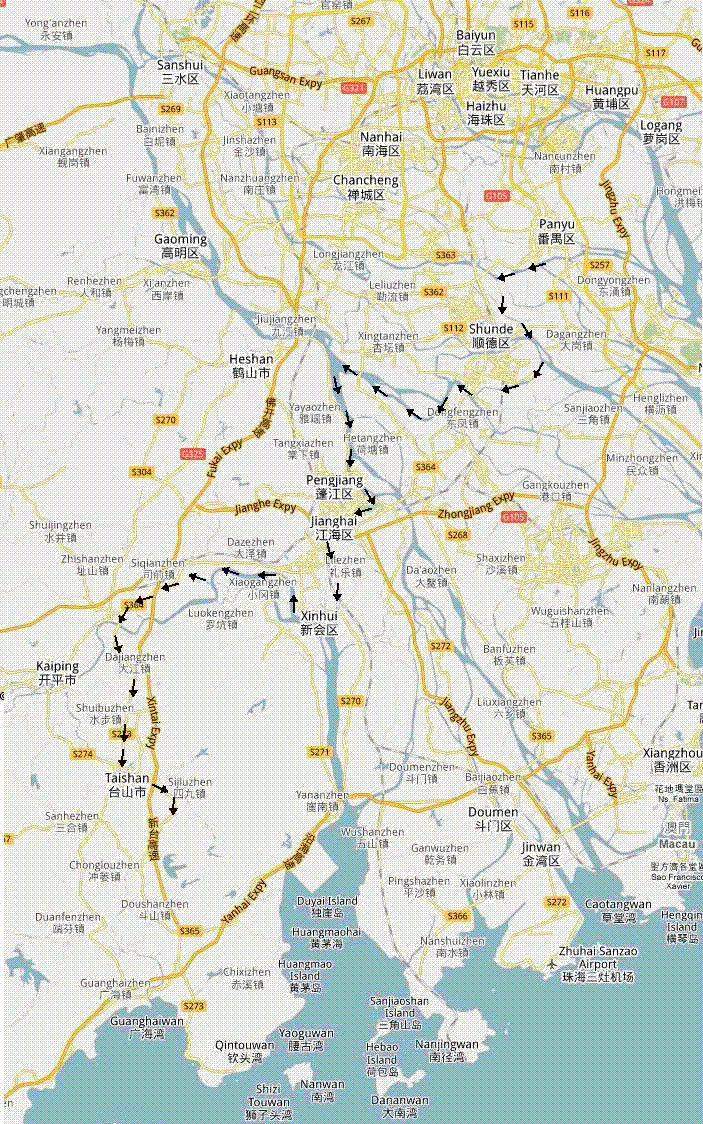 By this moment in time, the Lew's ancestry had passed through 4 distant ancestors, 5 beginning ancestors and 18 generation ancestors. Arriving at the " Hee (希)" generation, which is the 28th generation. In 1920, Aye Barn Village (大板建村) was established. The village name translated to Big Bridge which was built with large stones and is the bridge leading into the village. Subsequently, the bridge was rebuilt using modern construction. Because there was nolonger a big stone bridge, the name of the village was changed to Slen War Lee (新和里). The village nextdoor remained Oong War (東 和). The villagers began farming diligently and prospered.